Sign up here to get our weekly recipes & Keto tips by email.
The products on this page may be affiliate links; many of them found on Amazon. If you purchase any of these products through our links, we will receive a small commission from the sale. See our Affiliate Disclaimer for more information.
Hemp Hearts – A Keto Kitchen Staple
Getting into Keto can mean a lot of changes in your life.
Changes in your everyday habits.
… in the way you cook…
…… the way you eat.
Of course, those changes mean you have to rethink how you stock your pantry. What ingredients will become your new kitchen staples?
As you begin to search Google and Pinterest for "keto recipes" you will likely start running into some ingredients that you've never used and possibly never even heard of.
That kind of thing can be intimidating to someone just starting out. There's already so much stuff to learn about Keto! Someone should make ingredient discovery a little easier.
That's why we decided to write about some of those ingredients. Call it an "Ingredient Spotlight" if you will.
We hope to make this the first of many posts where we shine a light on some Keto ingredients you may have never heard about.
Hemp Hearts
What are they?
Hemp Hearts (aka Shelled Hemp Seeds) are seeds that come from the Cannabis Sativa plant. If you're wondering if that's a Pot plant, you're close. It's in the same family. But these little seeds don't contain THC, the chemical responsible for making cannabis users feel high.
What they /do/ contain is a ton of nutrients, including protein, fiber and healthy fatty acids like Omega-3s. They're also loaded with minerals like phosphorus, zinc, magnesium, and manganese.
What do they taste like?
Hemp hearts taste more like a nut than a seed. Imagine a pine nut crossed with a pumpkin seed. It's like a very mild version of that, with a slightly nut-like texture when you bit into it, but then a pleasant chewiness afterward. Baking/roasting them brings out a bit more of their earthiness
Why are they good for Keto?
Each 3 Tablespoon serving has 1g carb, 1g dietary fiber which gives these 0 net carbs. They also contain 15g of fat and 10g of protein. They pack a dense nutritional punch too, so these are a great addition to your every day diet; not JUST for baking.
Keto Side Note: Always subtract the amount of fiber from the amount of carbs listed on the package. That will tell you the 'Net Carbs' that's in the food. Most people on Keto only count Net Carbs since fiber, in a way, cancels out carbs. You can also subtract the number of sugar alcohols (if there are any) from the total carbs listed to help you find the Net Carbs in your food.
Uses for Hemp Hearts
This is a versatile ingredient that can be used in a number of ways.
A topping: For Keto based breads, yogurts, smoothies, etc. Also for salads.
A flour substitute: Use your hemp hearts to replace some of the flour in your favorite Keto Bread to change up the flavor or texture a little.

TIP: Leaving them whole in your recipe can give the finished product a more coarse texture, which is great for Keto Cornbread. Try grinding them in a good processor or spice grinder to smooth out the texture a little. You'll never get them as fine as flour, but grinding them, even a little, brings out a bit more of the warm, earthy flavor inside the seeds.

Recipes: There are a TON of recipes out there. We have a few posted right here on Keto Ginger. Check some of them out below. We'll be posting more in the coming weeks because we've been experimenting with this ingredient a lot, and have really fallen in love with it.
Here are a few of the dishes we use Hemp Hearts to Make
Where can you get them?
The best place to get them is on Amazon because they have the best prices and easiest access to our favorite brand, which is Manitoba Harvest. Click here to order some. This is an affiliate link.
You can also get them at Walmart and Target as well as other places online with a Google search. They are becoming more and more common as more people are turned on to how good they are, and to their versatility.
Your content goes here. Edit or remove this text inline or in the module Content settings. You can also style every aspect of this content in the module Design settings and even apply custom CSS to this text in the module Advanced settings.
How do you store them?
Hemp Hearts are best kept out of the light and in an airtight container. We keep them on our kitchen counter in a sealed, opaque container, but we go through them pretty fast. If you're going to have them around for a few months, we recommend storing them in the fridge.
Thanks for Reading
We hope you found this Ingredient Spotlight about Hemp Hearts informative. If you give this ingredient a try, please let us know how it works out for you. Please drop us a line in the comments below, send us an email at info@ketoginger.com or join us on our Facebook Page where we share and discuss Keto recipes all the time.
We post new recipes and Keto tips weekly, so if you don't want to miss those, sign up for our weekly Email by clicking HERE.
A few of our readers asked us what we're using to test our blood for Ketones. We did a bunch of research and found that Keto Mojo (affiliate link) had great reviews. We ordered one and started using it. We've been really happy with it, and I have no problem recommending it. It's far more accurate than the Ketone strips you pee on.
The downside is that the strips themselves are a little pricy, especially if you're checking your ketones every day. They're worth it, though, if you want to keep an eye on how certain foods effect your blood and make sure you're not being knocked out of ketosis by something you're eating.
Welcome to Keto Ginger; a blog about our journey along the Keto Road. We hope our research, experience, and recipes will help others who have started down the same path, or who are simply Keto curious.
Chocolate Strawberry Cake. If you ask me, aside from "I love you" there aren't three words that embody the same feeling better. We say "I Love You" in Keto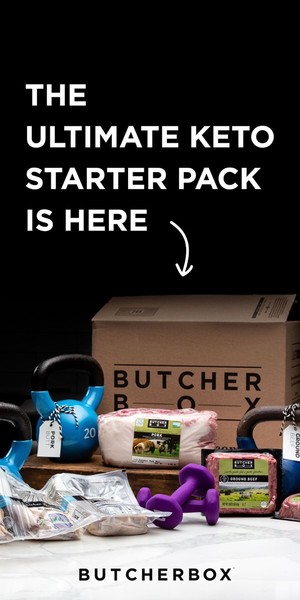 The products on this page may be affiliate links; many of them found on Amazon. If you purchase any of these products through our links, we will receive a small commission from the sale. See our Affiliate Disclaimer for more information.