The products on this page may be affiliate links; many of them found on Amazon. If you purchase any of these products through our links, we will receive a small commission from the sale. See our Affiliate Disclaimer for more information.
Quick & Easy Keto Sandwich Bread
It's tough to find good bread on Keto, or if you're gluten free. Most of the stuff out there is bland or has a weird texture.
Rebecca and I came up with a basic, quick bread that's sort of based on all those Mug Cake recipes you see on Pinterest. Our goal was to create a bread with the right ratio of Dry ingredients to Wet so that we could swap out some ingredients for others to change up the flavor profile while maintaining the texture and consistency.
What we developed is an extremely flexible recipe that gives you a lot of freedom as long as you maintain the ingredient ratio.
It's all about the Ingredient Ratio!
The Basic Recipe
Ingredients: The ratio is simple: 7 tablespoons of Dry ingredients to 1 tablespoon of Wet. Plus 1 large egg and 1 teaspoon of Baking Powder. That's it.
Instructions: Mix everything together in a bowl and microwave on high for 2 minutes in something that's microwave safe and roughly bread-shaped. Let cool. Cut as you please. Make an awesome, keto sammich!
Hemp Hearts
The primary ingredient we've used in all the variations of this bread is Hemp Hearts. If you want to learn a little more about these, check out our post about Hemp Hearts here.
The short explanation is that these are seeds of the Hemp plant. No, they don't contain THC, which is the chemical that makes you feel high.
They ARE very high in fiber, low in carbs, packed with nutrients, have great flavor and provide a fantastic texture to bread recipes like ours.
Almond Flour
This is made from almonds that are blanched and finely ground. It's low in carbs, contains some good, healthy fats, has more of a neutral flavor than some other Keto-friendly flours out there, and it's easy to find.
Most local food marts carry it now, or you can buy it on Amazon here (which helps me out because I would get a small commission from the sale)
I have to tell you, though, this is cheaper at Sam's when they have it in stock.
The draw back, of course, is that it's a nut. If you deal with nut allergies, be aware of that.
Why Almond Flour and not Coconut Flour?
We don't have anything against Coconut Flour, but it messes up the ratio in this particular recipe because coconut flour is a lot more absorbent than Almond flour; using it will make the bread turn out dry. Also, it makes the final product taste too "coconutty" for me. There also seems to be an unpleasant "cakey-ness" that happens in the back of your throat when you eat bread made with coconut flour. This may just be a preference thing, but we don't care for that.
Ground Flax
Flax is another seed that has a ton of health benefits. It's relatively inexpensive, easy to get and it warms up the flavor of the bread, giving it a more earthy depth; sort of like a wheat bread.
At only .2 net carbs per tablespoon, it's worth adding this ingredient to our bread for both taste and texture.
A note on the brand: We like both Bob's Red Mill and Spectrum brands. Bob's just tends to be a little more expensive on this. We can't see enough difference in quality between the two to justify spending more, even though we're fans of the Bob's Red Mill (affiliate link) brand.
Alternate Ingredients
There are a few switch hitters that we've used here and there to adjust flavor and change things up. Most of these are pretty straight forward and you'll see that in the chart below, but there's one worth mentioning.
Nutritional Yeast
The long and short is that this ingredient is inactive yeast. It will not act as a leavening agent in any recipe. I plan to do a longer, more in-depth post about this wonderful stuff later, but for now, here's what you should know:
It lends an almost cheesy flavor to dishes. It might look like fish food, but it provides a warm, slightly salty, somewhat savory flavor to our bread. You might call it Umami. It's also fortified with a lot of nutrients, and it's very low carb; only 1 gram per tablespoon.
I'm including this ingredient as an alternate because we often use it as one of the seven tablespoons of 'Dry Ingredient' in our bread.
Wet Ingredients
Just a quick note on this. We've used all different kinds of wet ingredients like cream, cashew/almond milk, water, sour cream, etc. We've even melted cream cheese for this ingredient.
The sky really is the limit here.
Basically, you just need the moisture because 1 egg isn't enough to bring all the dry ingredients together. The liquid that you use can change the flavor a lot or a little, depending on what you're trying to make.
Our recipe below calls for sour cream, but if you don't have any on hand, just know that you can use just about any liquid here.
Pro Tip: I used LaCroix once for this, and it gave the bread a little more rise. With all the different flavors, I bet a bit of experienting could lead to some Nom-worthy surprises!
I've been thinking about trying coffee in one of my bread experiments! Maybe I'll write about that later. Moving on…
The Equipment
The only things you absolutely need to make this recipe work is a microwave, something to stir with, and a bowl to mix everything in.
I use a pyrex bowl to mix everything in, and I want to encourage you to use something that is NOT plastic (and of course not metal). Microwaving stuff in plastic is just sketchy and may not be healthy. Don't do it.
You'll need a bread knife to help you cut the finished product. You can pull this off with any serrated knife, like a steak knife, but a bread knife makes it easy.
Optional:
I use an immersion blender, mini food processor attachment to grind the Hemp Hearts a little finer and mix all the dry ingredients thoroughly. This is not entirely necessary, but we like the texture. Leaving the Hemp Seeds whole gives the bread a bit more of a grainy mouthfeel. That's really good if you're making a Keto cornbread, but that's not really what we look for in a sandwich bread.
You can break your Hemp Hearts down in a regular food processor, or even in a spice grinder or coffee grinder if you have one. I suppose you could also break out the ol' mortar and pestle to get the job done.
This is the Cuisinart Immersion blender that I have.
We've had it nearly 3 years, and I use it almost every day in our kitchen to make mayonnaise (check out that recipe here), chop nuts, grind Hemp Hearts, turn chopped tomatoes in salsa, make whipped cream, blend thick stews, smooth out sauces, make guacamole, mascerate strawberries, and lots of other things I can't think of off hand.
It's easily one of the handiest kitchen tools we own.
You can't beat the usefulness and quality you get for the price on this one. I highly recommend it!
Measure out your seven tablespoons of dry ingredients.
If you're using the mini food processor or spice grinder, give all the dry ingredients a spin until they're ground the consistancy you like. The finer you grind them, the smoother the texture will be in your bread.
Add all ingredients, wet and dry to a microwave safe bowl. I use a 4 inches Pyrex dish. Use something that is roughly the size you want your bread to be.
Mix everything together until thouroughly combined.
Microwave on high for 90 seconds.
Let it sit for another 2-3 minutes before you turn the bread out onto a cutting board.
This part is important because the inside of the bread needs time to set and cool a little. Otherwise it's hard to cut, and may even be a little doughy in the middle.
Make awesome Keto Sandwiches and enjoy!
This bread holds up to hamburgers, cold cuts, breakfast ingredients like eggs and sausage, and everything else we've thrown at it.
If you're interested in making a sweeter version of this bread, check out the Keto Breakfast Strawberry Trifle Recipe that we use this base of this recipe in, with a little sweetener added.
Thanks for Reading
We hope you enjoy this Keto Sandwich Bread Recipe. If you give this recipe a try, please let us know how it works out for you. Please drop us a line in the comments below, send us an email at info@ketoginger.com or join us on our Facebook Page where we share and discuss Keto recipes all the time.
We post new recipes and Keto tips weekly, so if you don't want to miss those, sign up for our weekly Email by clicking HERE.
Quick & Easy Keto Sandwich Bread
Ingredients
For the Bread
3 Tbsp Hemp Hearts
3 Tbsp Almond Flour
1 Tbsp Ground Flaxseed
Pinch of salt
1 tsp Baking Powder
1 Large Egg
1 Tbsp Heavy Whipping Cream or Sour Cream
Instructions
Add all dry ingredients to mini food processor, pulse a few times, then blend for 30 seconds. Note: You can skip this step if you want a more coarse texture in your bread.
Add all ingredients to a 4 inch Pyrex bowl and mix thouroughly.
Microwave on high for 90 seconds.
Let cool in microwave for 2-3 minutes before turning bread out onto a cutting board.
Slice and eat like any other bread.
Macros
Per Serving: This recipe makes 1 serving
Calories: 408
Fat: 35.8
Net Carbs: 3
Protein: 20.6
Welcome to Keto Ginger; a blog about our journey along the Keto Road. We hope our research, experience, and recipes will help others who have started down the same path, or who are simply Keto curious.
Get your Free 7-Day Keto Strategy eCourse
By Keto Ginger
Click HERE to learn more
Other Posts You May Enjoy
Fall's cool days call for warm spices that fill your senses with the cozy essence of the holidays. Our Keto Pumpkin Spice Latte cakes are the perfect answer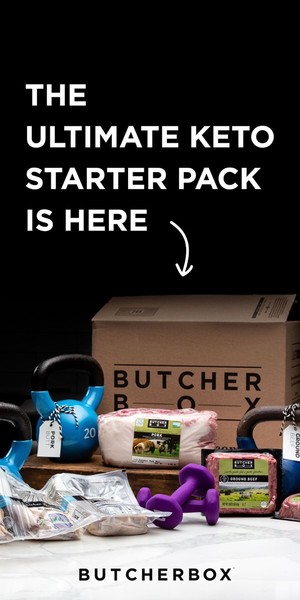 ketoginger.com is a participant in the Amazon Services LLC Associates Program, an affiliate advertising program designed to provide a means for sites to earn advertising fees by advertising and linking to amazon.com.